If you are setting out to realize hands-free photos and videos, then a cell phone tripod mount is the way to go. Ease of use, efficiency, adjustibility, and portability always come in handy.
But not every tripod mount adapter holder out there can deliver where it counts. Not to worry though, here are the top five tripod mounts for your phone. Read on!
It holds the phone tightly and keeps it from wobbling during use.
The mount adapter also attaches to any tripod out there so you can use it with ease.

Further, you can count on it for holding several types of cell phones, ranging from 2.17 inches to 3.37 inches.
It can support your phone without touching the screen to prevent scratching.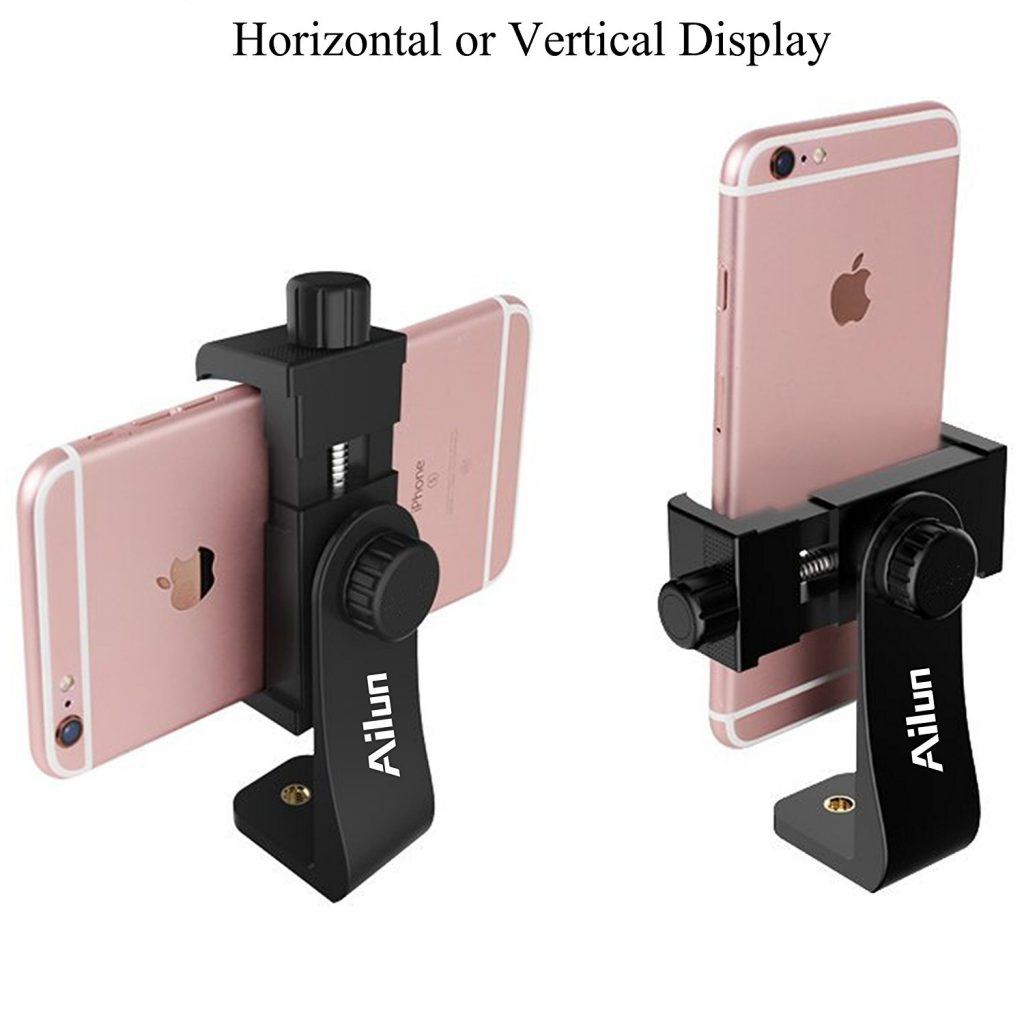 The secure fastening makes it perfect for taking top-quality photos.
It also boasts an accurate adjustability for the width.
And you can count on the vertical as well as a horizontal rotation for different angles too.
Further, it is super easy to install. Better yet, you have two options to use your tripod mount adapter holder.
A quick install and release function makes its use super easy, its rubber grip pads offer a non-slip grip that ensures the safety of your phone no matter which side you turn it.
Another thing you cannot miss is the easy portability, which makes it perfect for on-the-go use. And you can fold the chucks and make the most of the included chain, which make it very handy too.
The setup is also convenient and super easy, adding to the easy use of this tripod mount adapter holder.
Musemee Clip cell phone tripod mount has what it takes. You can count on its array of benefits to capture those worthy moments. Get out there and take your photography experience to a whole new dimension!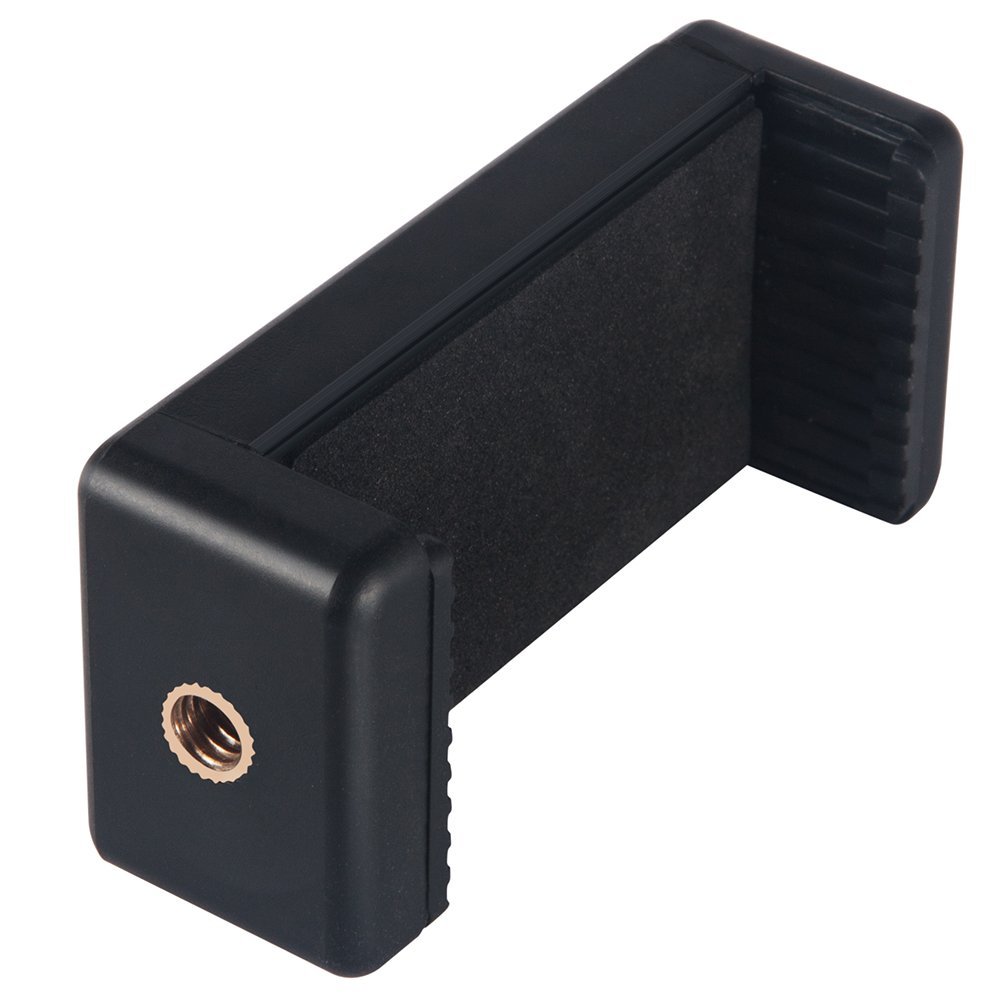 Its stretchable rubber arms and a soft foam bumper offer an anti-slip grip for the safety of your phone.
The tripod screws located on either side also offers a secure fastening for your phone.
Another exciting thing about it is the potential for durability. And it's all thanks to the premium quality plastic material. Offers enough space for your phone since it can extend up to about 4.0 inches.
Among the most interesting things is the nice metal material for durability.
Its elegant design is also something you can reckon with for a stylish touch.
You can enjoy easy portability and ease-of-use that comes with its lightweight construction.
It delivers where it matters when it comes to the ideal positioning of your phone. This is all thanks to the ball joint with enough resistance.